Web based court booking system
Coin Based Systems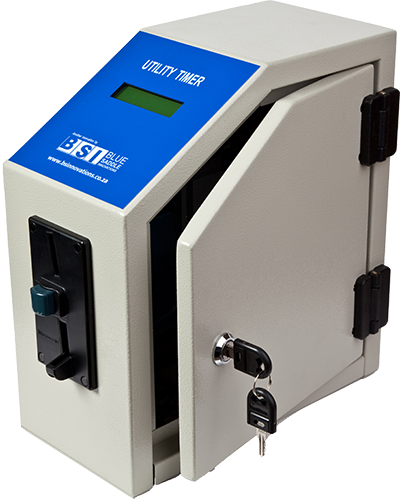 The coin/token based utility timer accepts coins or tokens (Notes acceptor can be added) and starts a timer for a time period based on the number of coins/tokens inserted. The number of minutes per Rand and the different denomination of coins that must be accepted are completely configurable and can easily be changed by the user. The unit has a LCD module which clearly displays the current credit and remaining minutes.
Card Based Systems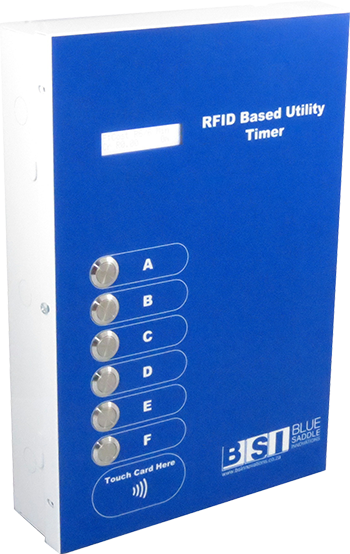 The RFID based card unit is supplied with between 1 and 6 Channels. Each channel is associated with a push buttons on the front of the unit to select the desired output. The RFID-Based Utility Timer makes use of a pre-loaded touch card to charge for the use of utilities. This unit can also be supplied with the option of coins/notes in conjunction with RFID touch cards.A separate PC-based application, with recharge Pod, is supplied for loading credit amounts to the touch cards.
Web Based Systems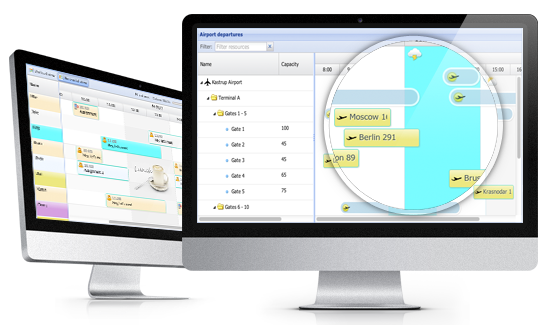 The Web based utility timer system comprises of both physical Utility Timers mounted at the facility, as well as a Web based Scheduling and administration website. Periodically the physical utility timer at the facility will syncronise the information with the website. Each member is provided with a username and password which is used to schedule games. The club administator is able to provide credits to members once payments are made.
The on site component of the system ensures that only the member that has booked the court will be able to enable the lights for the duration of the game.